Data Analytics
Get professional support to translate
your data into meaningful action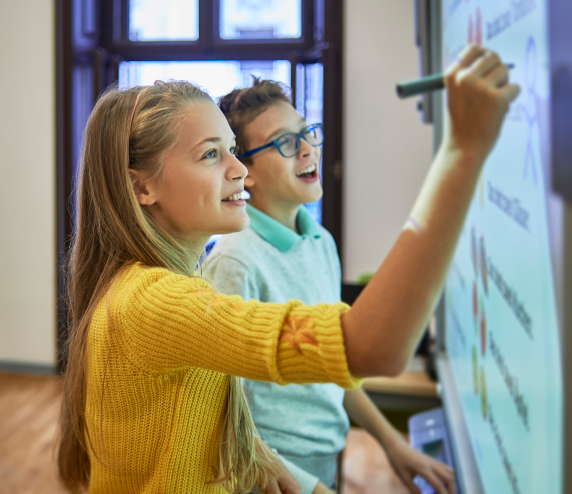 Data warehouse consulting
to get the most from your school data
There are countless stories your data will tell… if you know how to ask the questions. Most districts have vast volumes of data at their fingertips, yet miss the most impactful chapters. When the right data is surfaced at the right time, you have the information you need to advance student learning, boost the outcomes of marginalized student groups, or monitor the effectiveness of district-wide initiatives.
Let our expert analyst help you query data from your own district data warehouse, uncovering insights you can use to improve student performance.
REQUEST A QUOTE
Your data
consultant
Paul Stern has more than 20 years of experience as a researcher and data strategist for K-12 schools. Paul works directly with districts to translate broad questions about program and student outcomes into targeted analyses that put actionable information into the hands of building and district leaders.
Accessing data that makes a difference
---
Organizing and assessing student information via a data warehouse allows districts to get definitive insights, even on complex and multi-faceted questions.
Whether you're seeking to design the next needed initiative or evaluate the success of measures already in place, your localized data analytics can be fed into Homeroom Dashboards, Risk Indicators, and any other SchoolData.net application or report for dissemination at all levels of the district.

Data warehouse analytics can be organized to answer a wide range of questions, including:
Equity measurements
Do students of color and low-income students have access to dual-credit courses? Are all students equally successful in AP and Honors courses?
Do all students have equal access to programs of choice/magnet programs?
Do students who commit the same offense receive the same consequence?
Evaluative analytics
Which courses are creating the biggest issues with credit accrual?
Which classrooms have seen exceptional student growth?
What are the impacts of recent curricular changes?
How well do CTE programs prepare students for post-secondary success?
Are reading intervention courses getting kids back to grade level?
Predictive analytics
How do student SEL responses correlate with other MTSS metrics such as attendance, discipline, assessments, and course grades?
Which indicators best identify students who are likely to struggle in the transition to middle or high school?
Which students are failing courses, even when they attend regularly? Is this limited to particular classrooms or groups?
To what degree does the 6th-grade math course determine secondary math trajectory?
School performance indicators
How well is each building and grade tracking to district KPIs?
How many high school graduates enroll in college and are ready for college-level coursework?
How can the district set measurable objectives for the coming year?
Define targeted queries for sharper results.
---
Use data-driven inquiries to remove some of the uncertainty of defining
your next district initiative.
How it works
---
The data warehouse is provided at no charge when you book our consulting services.
Choose from two options for your analytic needs:
Partner with Paul directly for actionable insights
unique to your district initiatives and KPIs

Spread consultation costs across several districts
as part of a consortium addressing shared data queries
Complete the form below to request a personalized quote.