Webinars
Fueling education with insights
from leading industry minds.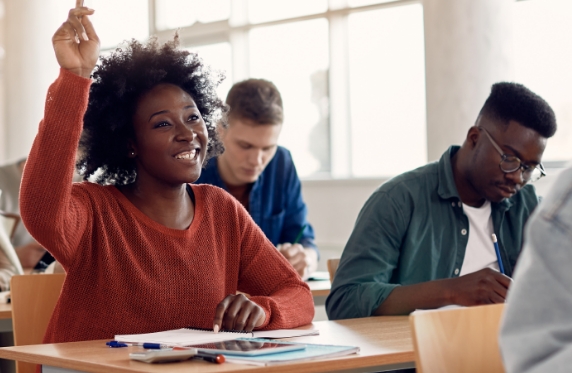 UPCOMING WEBINAR
Amplifying attendance in your analysis of student risk
Discover how you can use attendance data to develop more informed interventions, empower classroom teachers to influence their at-risk students, and improve student success rates.
LEARN MORE AND REGISTER
Engaging and empowering families through alternative learning
featuring Dr. Kate Baehr, WALA Regional Representative and Principal of the Bellingham Family Partnership Program
March 28, 2022
---
Discover how the Bellingham Family Partnership Program (BFPP) is reimagining family engagement
for a truly student-centered education. Kate is joined by colleagues and parents from BFPP to discuss creating
a culture of care and honoring the funds of knowledge that each family brings to their child's education.
Learn more about the application Bellingham uses to manage its ALE program.
Data in context: Reframing your data for enhanced impact
featuring Paul Stern, Data Strategist and Past President of WERA
March 2, 2022
---
Learn how to customize risk indicators and incorporate additional metrics that surface students on the
bubble and other actionable data. Paul also demonstrates how to identify schools or districts of similar
size and demographics to see how you're really performing and what you can learn from peers in your state.
Discover how Paul can support your own analytics efforts here.
Self-Advocacy Skills for Middle Level HiCap Students
featuring Wendy Clark, Immediate Past President of WAETAG
November 4, 2021
---
Wendy Clark shares her resources and strategies for developing self-advocacy in gifted and talented students. Helping students build
self-awareness and the ability to take appropriate ownership of their education, particularly in the vulnerable middle grades, will
pay lifelong dividends for your highly capable learners. Explore the Highly Capable application.
Where Equity, Access, and the SAT Intersect
featuring Dustin Bainbridge, Founder and CEO, and James Fleming, Chief Learning Officer, Horizon Education
Joe Tansy, President, SchoolData.net
April 28, 2021
---
Tune in to a discussion of recent developments in college admissions and understand how the changing landscape is impacting educators' efforts to improve equity and access for all learners. Learn how SchoolData.net and Horizon Education have joined forces to empower schools and level the playing field for all students.
Training webinars
Looking for webinars that provide a deep dive into a specific SchoolData.net application?
Visit our Help Center for tutorial videos, how-to articles, and other training resources.
Thanks for your interest in the webinar! Please sign in to access the complete recording.